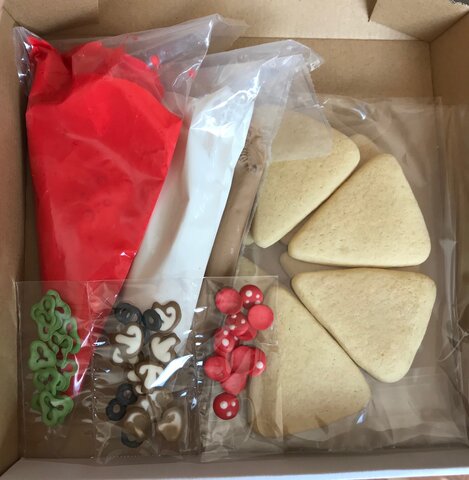 Pizza Cookie Decorating Kit




$25.00

Please call to reserve this item.

Have a pizza night planned? Why not include a fun cookie decorating activity and decorate your own pizza cookies?!
Included in this kit:
8 uniced pizza slices
Prebagged icing in red (sauce), white (cheese), and brown (crust)
Handmade sprinkle toppings (mushrooms, olives, pepperoni, and peppers)
All packaged in a pizza box!
Pre-order this kit by itself by emailing toadilybaked@yahoo.com . We can offer free pick up in Plesanton or we can deliver it with your inflatable rental!