DRY Combo Bounce Houses and Slides

If you want to add even more excitement to your bounce house experience, you can rent one of our combo inflatables. Ranging from our 3 in 1 bounce house featuring a small slide attached to the bounce house and basketball hoop, to our 4 in 1 bounce house that adds a second slide and climbing wall. We also have a 5 in 1 bounce house that adds a pool at the bottom of the slide and the 6 in 1 bounce house that adds pylons and hoops for everyone to enjoy. Or if you want to step up the action you can rent our inflatable 18 foot slide! Our 5 in 1, 6 in 1 bounce houses and inflatable slides are all available for use wet! Perfect for a birthday party, block party, church event, school event, or corporate event, our combo inflatables add extra excitement to any event.

Add a panel to the 3-in-1, 4-in-1, 5-in-1, and 6-in-1! Just add one of those bounce houses to your cart and you'll be prompted to add a panel!
Disney Princess Castle Combo (Dry)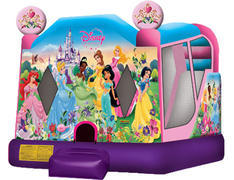 Inside Slide 4-in-1 Combo (Dry)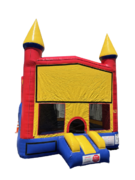 12ft Slide (Dry)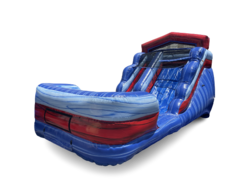 14ft Slide (Dry)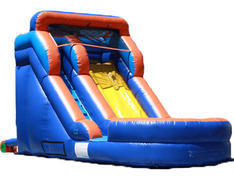 16ft Slide (Dry)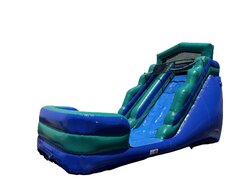 18ft Slide (Dry)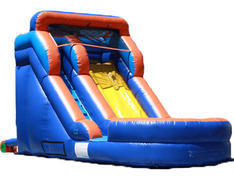 3-in-1 Combo with Front Slide (Dry)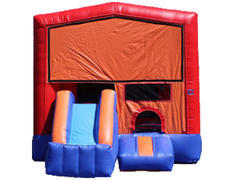 4-in-1 Combo with Double Slides (Dry)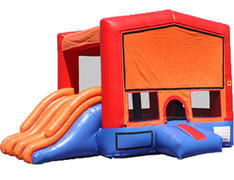 5-in-1 Castle Combo with Slide (Dry)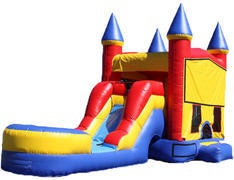 6-in-1 Castle Combo with Slide (Dry)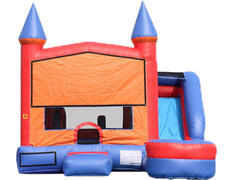 Mini 5-in-1 Castle Combo with Slide (Dry)