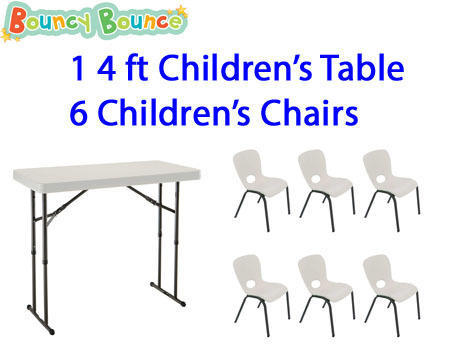 Package: 1 4ft Adjustable Height Table & 6 Childrens Chairs
Rent a 4' adjustable height (children's) table and 6 children's chairs as a package and save 20%! When you rent a bounce house, tables and chairs are delivered for free.
We offer delivery to San Ramon, CA, Danville, CA, Dublin, CA, Pleasanton, CA, and Livermore, CA for all of our bounce houses, inflatables and party rentals.